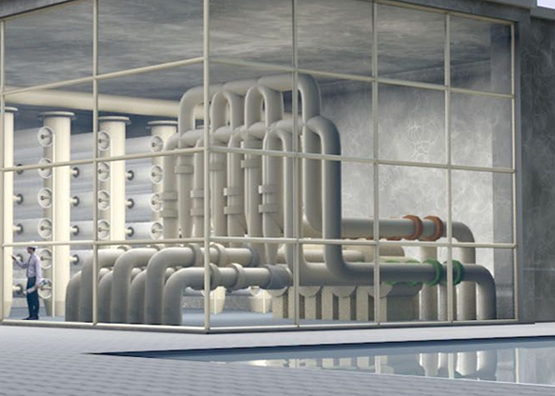 Firstly, a draft is prepared in line with the information provided by the customer during the design phase in accordance with the selection of the appropriate materials and calculations. Then, a static project is prepared by conducting various static investigations.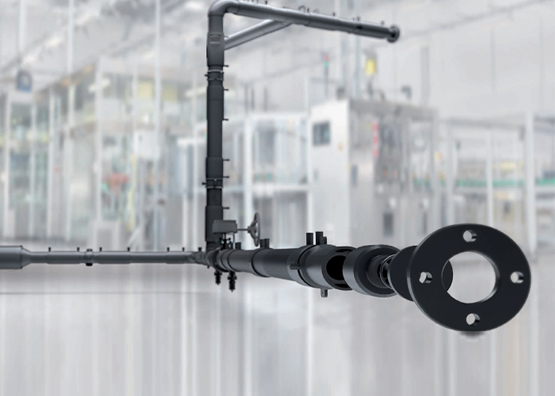 The projects are implemented in our technological production line and the parts joined by expert welders are cut on CNC machines. After the finished parts are subjected to some quality tests, they are delivered to the customer.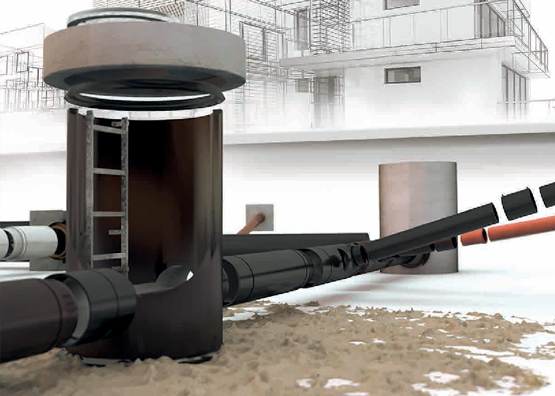 The parts which are prepared considering the rapid progress of the manufacturing works are delivered to the assembly department at the construction site. Our assembly team, who is specially interested in all the organs of the project, works safely with its experience and expertise and delivers the project without any problems.
Scrubber (Gas Washing System)
Our company makes Scrubber (Gas Washing Systems) using polyethylene (PE) and polypropylene (PP) materials according to the needs of industrial facilities. The types of scrubbers that we launch on the market depend on what gas is intended to be prevented from being released into the environment. Do not decide without receiving offers from us!
Galvanized Facility Equipments
Our company, Teknik Plastik is a company that has proven itself in the installation of galvanized plant with its expert staff, quality and reliability. Teknik Plastik also manufactures surface treatment tanks, Surface Treatment Room (Acid Room), Acid Disposal Unit (Scurrber), Chemical Stock Tanks and Chemical Pumping Station, Galvanized Plant Equipment.
Tank Production
For the production of tanks, our company primarily evaluates customer needs and requests and accordingly our engineers make production projects. Then the dimensions, material thickness and shape of the tank to be produced are decided according to the intended use. As a result of the project design, suitable tanks are produced and delivered to our customers.
Manufacturing Of Serpentine
The Serpentine; It provides cooling of environment or system by passing coolant through 180 ° C resistant pipe circuit which can be produced specially to increase heat transfer. Our company as Teknik Plastik storage, mixing tanks, chemical baths, dipping pools and installations for capacity / optional full and half piping as project-based serpentine manufactures.
Industrial Fan Manufacturing
Our company, which is the leader in the field of industrial plastic engineering, has been the address of professional service with the production of high quality PP and HDPE plastic fans. It can be used without any problem in the absorption of gases formed in industrial areas where harmful chemicals and acidic substances are used.
Turkey's largest scrubber manufacturing
We have made the biggest scrubbers of Turkey with the production of 2 units of 180000 m3 scrubber in a total of 16 meters high PP material which we have made to Büyükçekmece Wastewater Treatment plant.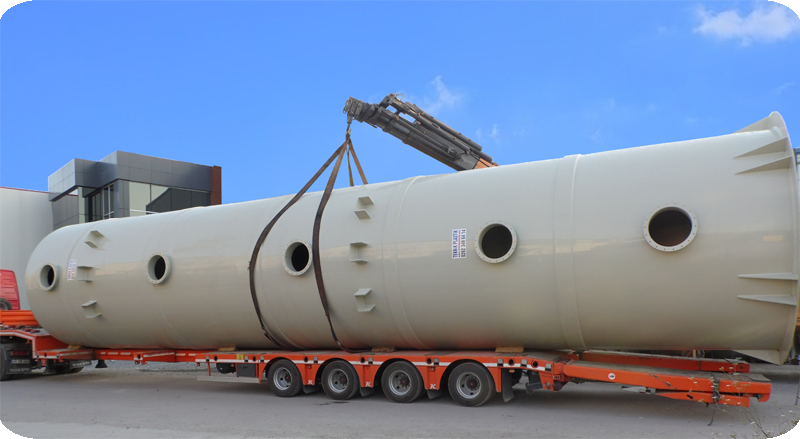 Our main policy is to provide the fastest service to our consumers with the best facilities in production and supply in our facilities having a total area of 900 m2 with a closed area of 500 m2. We respond to your demands with the latest technology in production, machines and moulds, experienced technical staff and expert staff.
We are a leading company with dynamic, competitive customer-oriented service approach that constantly renews its product range with reliable and high quality products that take into consideration price and competitive conditions. As a result of our long-term studies, our company is entitled to receive IS0 9001: 2000 QUALITY MANAGEMENT SYSTEMS certificate at the beginning of 2008 and we are constantly renewing and developing to provide better and quality service to our customers.
Our cultural values and ethical understanding are based on the understanding that our goals are professional, ethical and as required by the work. In this way, we share the responsibility of protecting our customers and the nature of our shareholders and having a sense of trust and pride in their dealings with us.